Chapter 13 Bankruptcy
Chapter 7 Bankruptcy
Credit Card Lawsuit Defense
Mortgage Foreclosure Defense
Evictions
Condominium/Homeowners Assessments
Child Support Arrears
All Types of Debt
Vehicle Accidents
Slip & Falls
Workplace Injuries
Police Brutality
Dog Bites
All Other Injuries
Ackeret Law is general practice law firm.
Probate
Real estate
Civil Litigation
Breach of contract
All other legal matters
Debt & Injury Law Center generally offers flat fees at lower rates than other law firms.
Personal injury: starting at 1/3rd of of any recovery, settlement or judgment, depending on complexity
Credit card case defense:  $599 for cases up to $10,000; $1,199 for cases over $10,000
Chapter 7 bankruptcy: starting at $1,099 plus filing fees
Chapter 13:  Flat fee, sometimes with no money down
Hourly billing:  starting at $225 depending on complexity
Please contact Debt & Injury Law Center for flat fee or hourly rates for any other type of case
Christopher N. Ackeret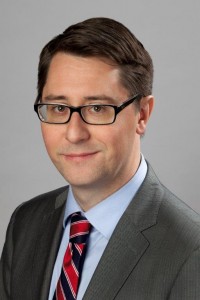 I opened Debt & Injury Law Center in 2012 as a consumer debt and personal injury law firm. Over the years, I've helped hundreds of clients solve with debt problems and recover for their personal injury claims.
In 2014, Debt & Injury Law Center expanded to include Ackeret Law to assist clients with general practice and business related legal matters. Ackeret Law currently represents a diverse clientele, including small businesses, homeowners associations and real estate investors.
Prior to opening Debt & Injury Law Center and Ackeret Law, I was an associate attorney at Klein, Daday, Aretos & O'Donoghue in Rolling Meadows for nine years. During my time as a senior associate, I represented a wide variety of clients including banks, federal lending institutions, homeowners associations, small and large businesses, in addition to thousands of individuals eligible for legal services provided as a benefit of their membership in a large local union.
I graduated from Loyola University Chicago in 2000 with a Bachelor of Science. I earned my Juris Doctor from Chicago-Kent College of Law in 2003. I am licensed to practice law in the state of Illinois and in the Northern District of Illinois.
I currently live in Park Ridge with my wife and three children.
Phone:  (224) 789-8529
Email: chris@debtandinjurylaw.com and chris@ackeretlaw.com
Fax: (312) 256-9154
Addresses:
Chicago location:

150 N. Michigan Ave., Suite 800
Chicago, IL 60601
Suburban location:
2550 W. Golf Rd., Suite 250
Rolling Meadows, IL 60008